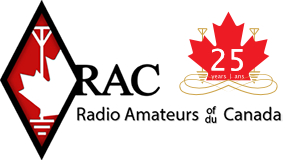 Canadian National Parks On The Air
Well hello hams from all over the world. Welcome to the Canadian version of working Parks and Historic Sites managed by Parks Canada. This is the brainchild of a small dedicated group of Hams in the Halifax, Nova Scotia area. We are all volunteers and we have a $0.00 budget to make all this happen.
We needed and received moral support from Radio Amateurs of Canada ( RAC ) and Parks Canada to welcome hams to come and operate at Historic Sites and Parks as listed elsewhere on this site. It is also very important to have Hams from all over the world chasing these adventurous operators  while operating in these Parks & Historic Sites.
We encourage you to consider vacationing in one of Canada's beautiful Parks and visiting a Historic Site as Canada is blessed with a magnificent diversity of units managed by Parks Canada.
"Parks Canada is a proud supporter of the Canadian National Parks on the Air 2019 project hosted by amateur radio operators in Canada."